Description
In this course, you will learn the basics of Reinforcement Learning, one of the three paradigms of modern artificial intelligence. You will implement from scratch adaptive algorithms that solve control tasks based on experience. You will also learn to combine these algorithms with Deep Learning techniques and neural networks, giving rise to the branch known as Deep Reinforcement Learning.
This course covers both the basics of this branch and the most popular advanced algorithms and focuses on developing practical skills. Therefore, after learning the core concepts in each section of the course, we will implement the algorithms covered from scratch.
Featured review
"I am doing my PhD thesis in Electrical Engineering. I had to learn RL from very beginning to implement in my thesis, and this course amazingly helped me to get the intuition and whole basic algorithms from beginning to the end. I highly recommended it".
- Sarah Allahmoradi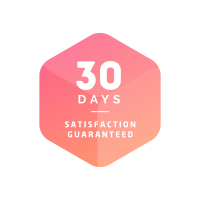 Try our courses risk-free
All our courses have a 30 day money back guarantee. But we are pretty sure you'll love them.
Prerequisites
Be comfortable programming in Python
Know basic linear algebra and calculus (matrices, vectors, determinants, derivatives, etc.)
Know basic statistics and probability theory (mean, variance, normal distribution, etc.)
Check your inbox to confirm your subscription